The fourth week of the DPC in Eastern Europe was as interesting as always. We check out the results.
Unlike other regions in
Dota 2
, Eastern Europe is a place where we have several weeks of action ahead of us. This means that there is still time for some of the top teams to bounce back and get that ticket for the Major.
This week was as interesting as the previous one because the best teams in the region went head to head. Division I and Division II are always full of back-and-forth action, so here are some of the highlights of each match.
DIVISION I
The TI champions are dominating Division I and are yet to taste a defeat. It seems like TI curse is yet to reflect on them, which means the team will continue to be the favorite in the upcoming Major.
TEAM SPIRIT VS AS MONACO GAMBIT
AS Monaco Gambit used to be one of the hidden favorites in Division I, but the team failed to live up to the expectations. After losing some of the series, it was time to meet the "boss" in this division – Team Spirit.
TI 10 winners had little to no trouble against their opponents in both games. ASM Gambit tried to utilize Queen of Pain in both games, but TS was able to cope with the aggressive mid laner. As a result, it took the team a little under an hour to defeat its opponents.
VIRTUS.PRO VS TEAM EMPIRE
Theweek's third series was as interesting as the other ones because two of the oldest CIS teams had to go face to face. Prior to Team Spirit's arrival, VP used to be the name that everyone feared in this region. Although the team is doing pretty well overall, it wasn't able to show its prowess during the DPC.
The good news is that Danil "gpk" Skutin and his teammates had little to no trouble defeating Team Empire. The latter had high hopes for this DPC, but after failing to win several matches in a row, the team will certainly have to compete in Division II next time.
Both games lasted under 30-minutes because VP was clearly the better team. The first game was completely one-sided, whereas the second one had more action. Unfortunately, TE couldn't withstand the pressure and lost yet another series in this DPC.
TEAM UNIQUE VS PUCKCHAMP
The first clash between these two CIS powerhouses was one of the most interesting games in the DPC yet. It was a one hour massacre, but after a series of epic teamfights, Team Unique took the lead in the series.
Despite the victory, TU was unable to win this series because PuckChamp managed to snatch game two and game three. The second one seemed like it would last for over an hour, but PU managed to play their cards right and won. After the demoralizing victory, Nikita "young G" Bochko had no problems in game three and managed to win the third game and the series.
TEAM SPIRIT VS NATUS VINCERE
The last series of the week was between Natus Vincere and Team Spirit, two teams that are among the fan-favorites in the region. Na`Vi has had a loyal fan base for many years, whereas TS is the current TI champion, which automatically makes it one of the most interesting teams in Dota 2.
The first game between the two powerhouses lasted for 72-minutes, making it one of the longest in the current DPC. Both teams gave everything they have, but every mistake during the late game in Dota 2 has consequences, and Team Spirit learned this the hard way. After a bad mistake, the team lost an important fight, which gave Natus Vincere the lead.
Unfortunately, Na`Vi's success was short-lived because TI 10 champions won the second game. It was not easy because it lasted for over 43-minutes, but in the end, the QoP and Templar Assassin combo was just too deadly. Both heroes are really strong and didn't allow Na'Vi's cores to shine.
In game three, Team Spirit also utilized QoP and Shadow Demon, and they managed to win yet again. Na'Vi played well, but they lacked the firepower of TS's roster. After winning two games in a row, TI 10 champions won this series.
DIVISION II
WINSTRIKE TEAM VS GAMBIT
Winstrike used to be among the teams people expected to shine in Division II. Sadly, Maksim "forcemajor" Meretskii and his teammates are not performing that well and have limited chances of advancing to Division I. Fortunately, it managed to defeat Gambit after two really interesting games.
The first one was an amazing match that lasted one hour. Both teams tried innovative tactics and didn't want to take any unnecessary risks.
F5 VS HYDRA
The second series of the week was essential for HYDRA because this is one of the few teams in the division that has the chance to advance to Division I next time. Although it wasn't easy, Kiyalbek "dream" Tayirov and everyone else managed to defeat their opponents in a thriller that had three games.
The first and the second one were fun could go either way. Both teams did a lot of mistakes, which helped their opponents win the specific map. We expected to see a lot of action in game three, but HYDRA had the better draft this time.
NEMIGA VS V-GAMING
The next fight that many Dota 2 fans in CIS were eager to watch was between Nimiga and V-Gaming. The two teams had even stats until a couple of matches, but after V-Gamìng's victory, the hAze and co. are now in a good spot to get a slot for Division I.
Like most Division II series, we got to see another three-game deathmatch. However, unlike other series, the games here were fast, which made them even more interesting to watch.
Nemiga took the leader after 24-minute deathmatch, but V-Gaming was able to bounce back and shut down its opponents.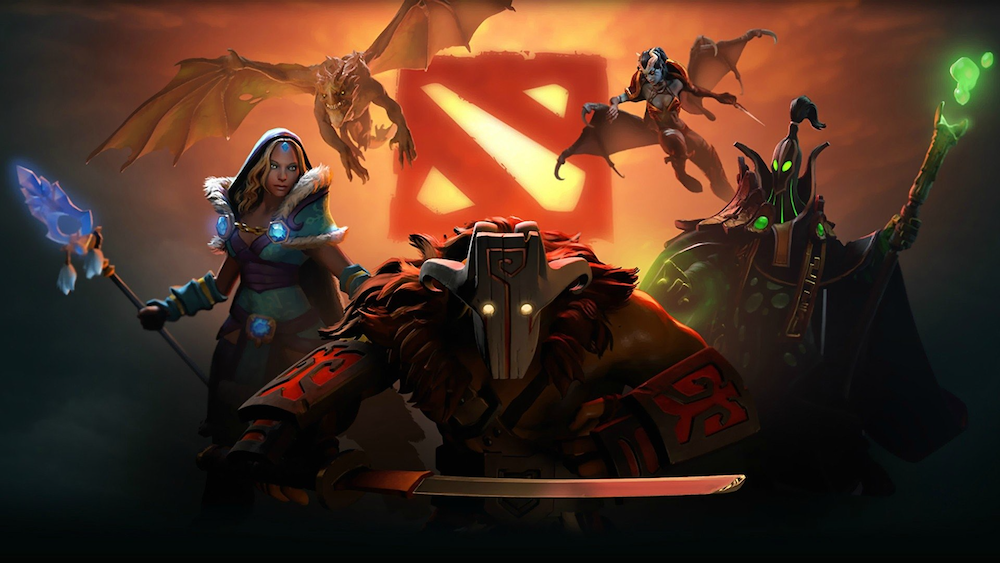 GAMBIT VS CIS REJECTS
This was one of the highly-anticipated series because both teams are considered to be among the favorites. Sadly, Gambit Esports has a lot of problems throughout this DPC, so they can't show everything they are capable of. As a result, some fans are not surprised that the team was unable to defeat Roman "RAMZES666" Kushnarev and the others from his team.
Although CIS-R won the series, it was not easy because they had to go through another three-game massacre. The first one was easy for Ramzess and his teammates because they had an excellent draft. Queen of Pain and Spirit Breaker proved yet again that they are among the most dangerous combo.
CIS-R lost game two and had to prepare for the third one despite the momentum. Gambit played pretty well in the third game as well, but CIS-R controlled the tempo from early on. Consequently, they seized the victory and almost guaranteed themselves a spot in Division I.
WINSTRIKE TEAM VS B8
The final series was not as fun as we thought. Although Danil "Dendi" Ishutin's team had to win this series in order to survive, the team failed to impress. Winstrike had no troubles in both games, especially the second one where they needed just 25-minutes. The first one was more interesting because B8 had some chances, but they couldn't utilize them.